Boy we sure had some action packed previous
Johor trip
LOL . After like ten posts- here is what we saw (actual pics to follow later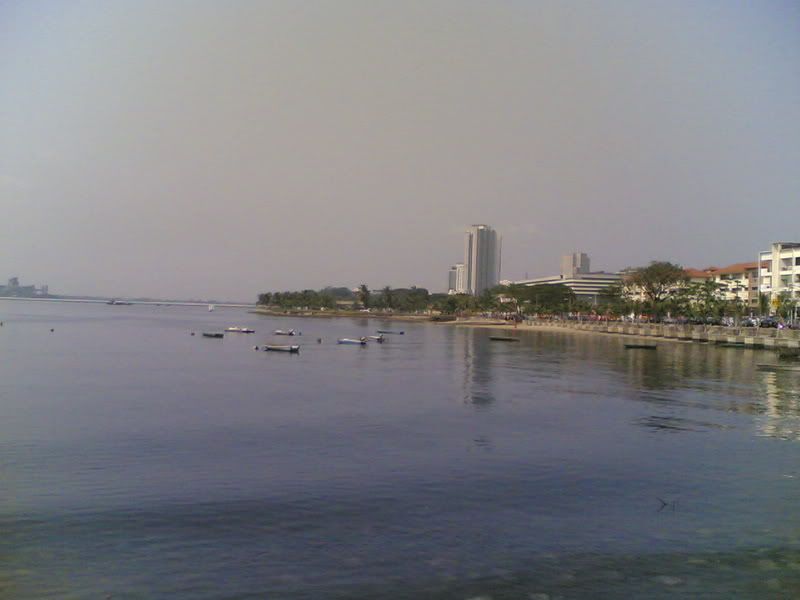 It was a beautiful day like any other-oblivious to the insults our national leaders are hurling at each other, Malaysians and Singaporeans mingle like brothers around JB (although one brother is significantly richer and more lansi than the other)
A quick survey reveals a strange structure around the sea.Misteri Nusantara crew investigates to reveal ...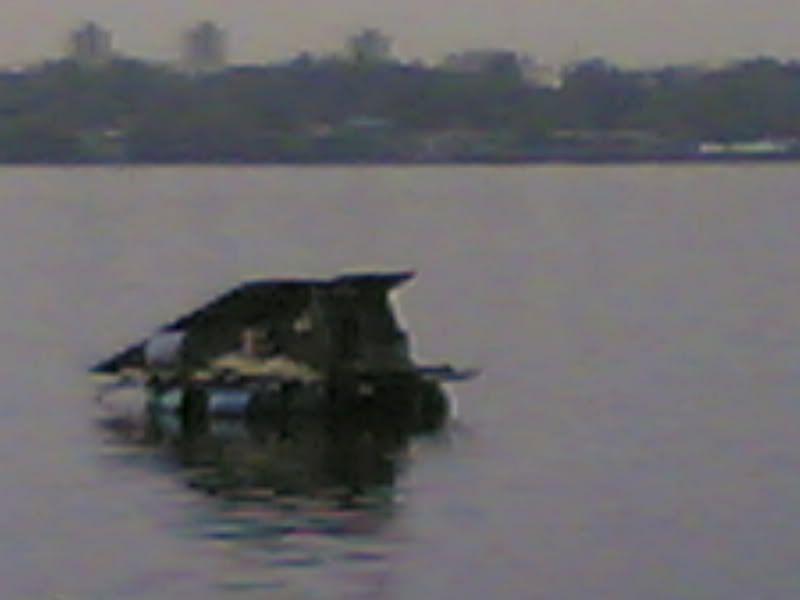 The multi-million dollar Tsunami Detection system installed after months of research at Cyberjaya.
Suddenly Ahmad, our resident kambing korban points to the sky "Apa tu?"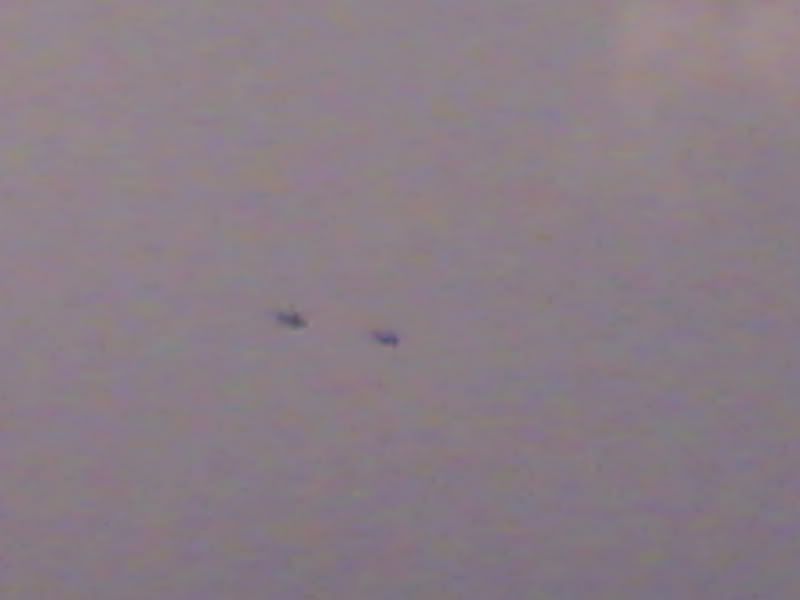 And we saw two halos, unsure of its type.From that distance it would either be an AH 64 Apache, or a TV3 weather heli, there is no way to be sure.An uproar happens in Johor UMNO as angry members pass a resolution to attack the Singaporean army with sticks, stones and harsh language in 4 dialects.
TO BE CONTINUED (Malaysia Reacts)